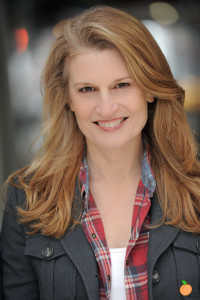 Hi – I'm Jen…or Jennifer – and sometimes "Peaches" in competitive card games. Never Jenny, though, don't ask. I'm a mother of two fabulous New York City savvy kids and married to Carl Pasbjerg, a General Manager and Producer of Live Entertainment. I live in and love Washington Heights – yep, near the famed George Washington Bridge of "In the Heights" and I'm definitely an uptown girl in spirit.
I've performed Principal work in film, tv and theatre from originating a fabulous Irish sassy lass on Broadway to vamping up to Ed Harris in "Pollock." I took more than a decade off to raise my fantastic kids and am thrilled to be back in the biz re-connecting and meeting the movers and shakers of today. On the Producing side of things, I have two film shorts winning awards at festivals now called "Dime Short" and "ruok,"   "Matt Higgins: The Improvisor" in pre-production and another new media short called "Not So Hilarious" in post-production, and am a Co-Producer on the musical, "Come From Away," (Tony nomination, Olivier Award, Outer Critics Circle Award, Drama Desk Award) which opened in March of 2017 on Broadway and Feb 2019 in London. I'm very proud to be involved with all of these beautiful pieces. On the writing front, I have a short parody which will be performed live in NYC and I'm currently writing both a short film and a full-length screenplay.
I look forward to collaborating with colleagues and creating new work in all areas of the biz. My heart is full and I'm so grateful to be back!!